Even though running is probably my favoritest (it's a word, shut it!) and consistentest (that one's not a word but I don't care) hobby, for some reason I never ever, ever spend my hard-earned cash on accessories.  I have no clue why, mostly because I'm cheap and I like to spend my hard-earned cash on the sales section at J. Crew.
Anyways, just in case someone's reading this (ahem, dearly beloved husband) and feels the need to get me something, here's my top 5 picks for running splurges…
These bad boys are the bees knees.  While Asics has a few supposedly higher-end shoes, in my mind, there's nothing better than the combined support and cushion of the Kayano.  But at $140, they're just a little too pricey for me to justify (I stick to the Asics GT series, which has more support but less cushioning.)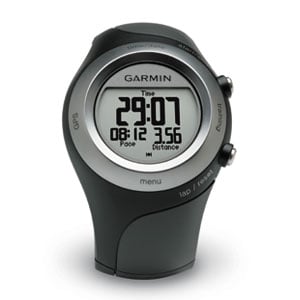 This thing is friggin' awesome.  It'll tell you how fast you're running, where you ran, your heart rate, give you workouts; heck, it might even massage your feet after a long run if you're nice to it.
Someday, I will be investing in one of these but I'm not quite there yet.  You can find them here for about $300.
I know, you're starting to think this blog is sponsored by Asics (I wish…Asics, if you're out there reading this, you can sponsor me any day, baby!) but I'm serious when I say that these socks are bomb.  Now you're going to look at me incredulously and say "$16 for socks? Are you freakin' kidding me?"
I know, but remember, these are my wishlist items, not things I would get in real life.  They're totally dreamy and awesome.  Try 'em, trust me, and you'll never want to go back to your old cotton socks again.
4. Oakley's Split Thump MP3 Sunglasses
These are sunglasses with an MP3 player built right into the side.  Nuff said.
Find them here for about $200.
5. Moving Comfort Vixen Sports Bra
Seriously, chicas, Moving Comfort makes the BEST sports bras out there.  Your ta-tas will be secure, not matter your bust size.  I've tried pretty much all of them and have never felt so supported as I do when I wear my Moving Comfort one.  They go up to size 40 E and they're not only cute to look at but hold your breasticles up like none other.
Alright, there ya have it, my top picks for what I'd buy if money were no object.  And just for the record, in no way did I receive anything from any of these companies (although, I'd happily take freebies if anyone was offering but sadly, no such luck yet.) These are all products that I learned about from my days working at a specialty running store and they all rock.
What's on your running splurge list? Or just gift list in general?